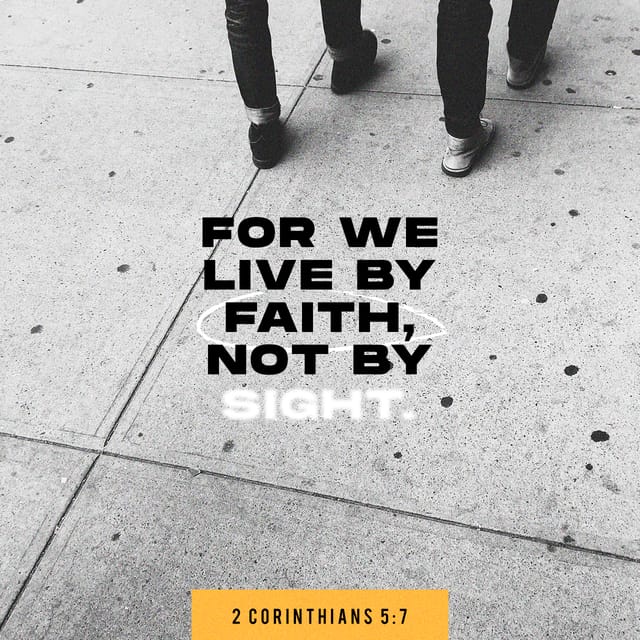 Praise God, we walk by faith and not by sight!
The past three weeks have been a challenge for me and, to some degree, still is.
The day before Thanksgiving, I was at Walmart looking for relief from a headache I had for two weeks. No matter what I took for the pain, the headache didn't let up.
While I was trying to read the back of the medicine box, my eyes crossed. Initially, I thought, "Did I forget to put on my glasses?" Nope, my glasses were on my face. Simultaneously, with my double vision, I became very flushed and had the feeling that I was going to pass out. My first thought was to "blame it on the stinkin mask!" I was sure I wasn't getting enough oxygen and therefore breathing in carbon monoxide!
Later that day, I had another episode and woke up Thanksgiving morning with double vision and still have it.
The doctors have ruled out a stroke or tumor, praise God, and have determined that the 4th cranial nerve in my right eye was compromised, causing 4th cranial nerve palsy.
The most common cause of 4th cranial nerve palsy is head trauma. Since I haven't had a head injury, the neurologist is doing a few more blood tests to rule out any underlying conditions that affect the vision.
I'm thankful that 4th cranial nerve palsy is not life-threatening and should go away in a few months. I have a temporary prism patch on my glasses to minimize the double vision so I can drive, and on a scale of 1-10, my headache is now a 2.
I've missed blogging and reading blogs. I lose focus both physically and mentally, but today is better. I do believe I'm on the mend.
The YouVersion Bible App AUDIO version has become my new best friend.  I'm thankful that God provides.  He always makes sure we have what we need.  
Great is God's faithfulness! Deb